Ohio
This is a collectively editable wiki page. Be bold and improve it by adding any relevant information you may have.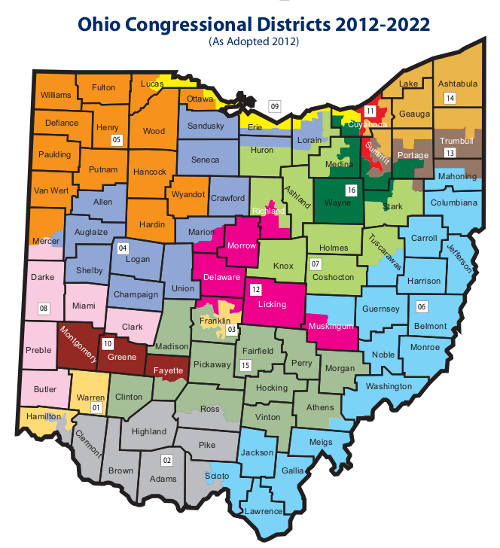 External Resources
* District Maps from the Ohio Secretary of State web site. 1
* Ohio Redistricting Competition:

Our citizen competition resulted in 53 congressional maps and a dozen state legislative maps, each prepared – using the same population and election data used by public officials.
Plans were scored by objective criteria: preserving county boundaries; compactness; competitiveness; and representational fairness. And guess what? The citizen maps outscored the official maps by a wide margin. In fact, the lowest scoring map of all, was the map which the Governor approved on Sept. 26 to establish our new congressional districts for the next decade!